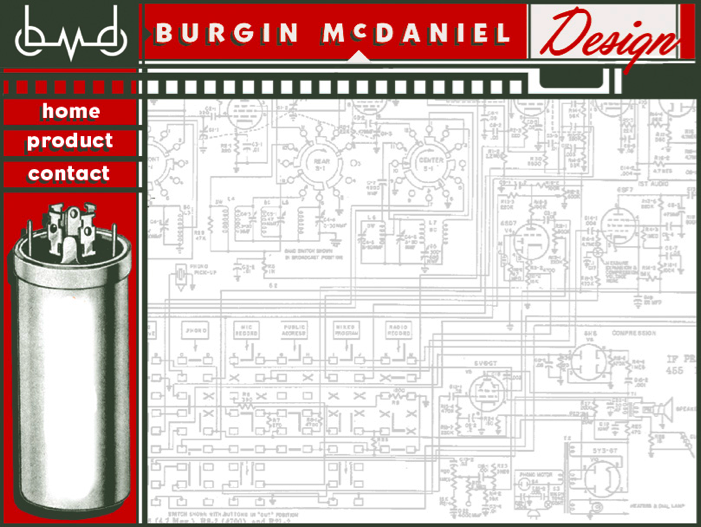 BMD History & Honchos
The History
Burgin McDaniel Design, LLC was started in 2007 by two guys, Kevin Burgin and Travis McDaniel, who are obsessed with great sounding audio hardware. They set up shop in Wimberly, Texas, and started working on realizing some ideas they'd had for new gear. Their first product was the Komit, an analog compressor/limiter. New stuff is off the drawing board, in proto, and will be out real soon.
The Honchos
Some background on Kevin…
Some background on Travis…
The Press
You will find our reviews, press releases and product shots here.